NEXT SENIOR HOME GAME
Steve Jarvis Park (Burton)
400 Waterloo corner Rd, Burton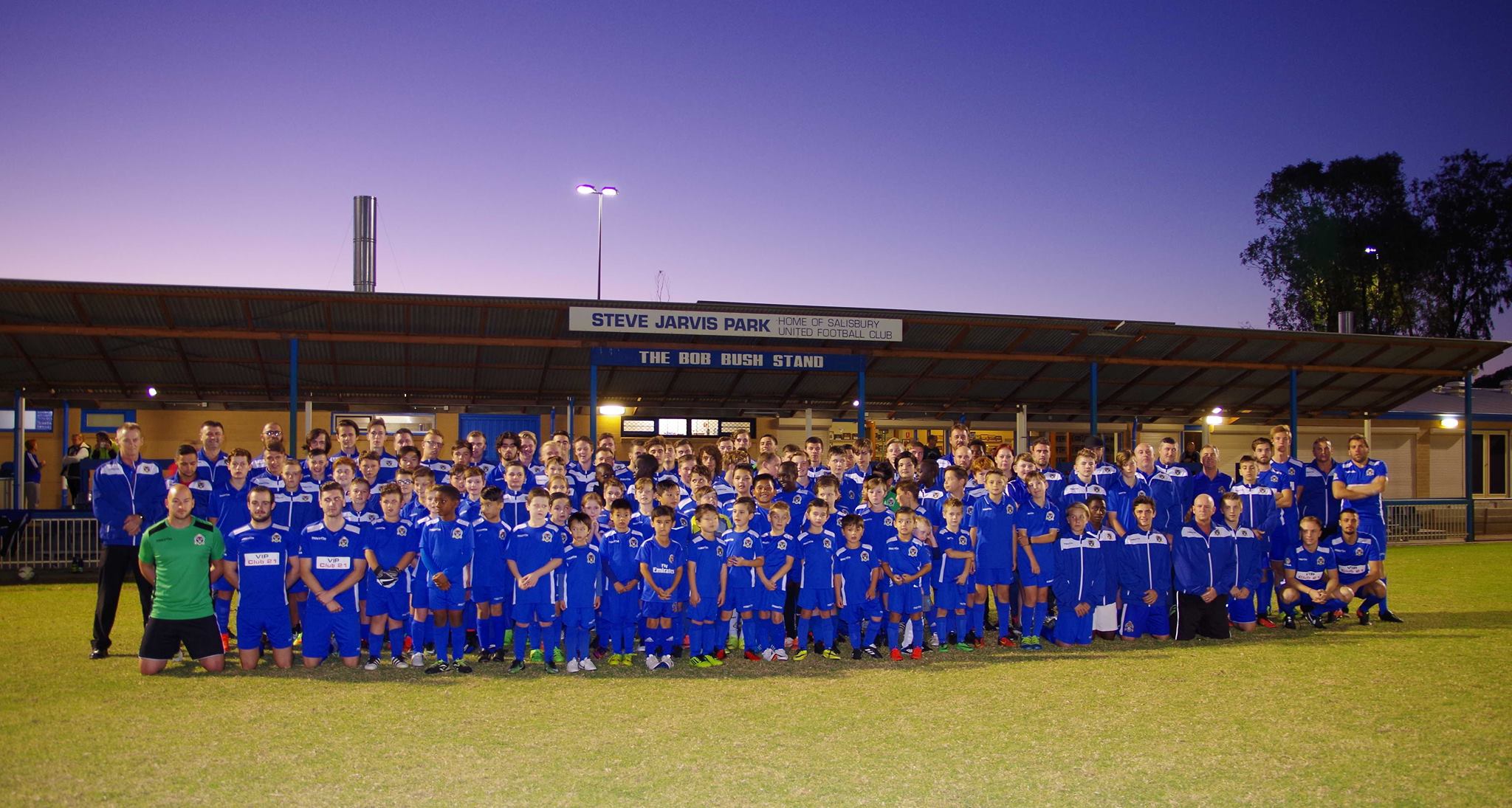 Club photo 25th May 2017
John Martin Photography
FFSA MEDIA RELEASE
Saturday the 29th of April saw Salisbury United Fc return to the 1980's.
A great night was held at the club, it was fantastic to see so many people dress up and support the club.
SUFC seeking Under 12s JPL and Under 13s JPL players
Salisbury United have completed its Junior Trials however are still seeking players for its Under 12s and Under 13s JPL sides.
If you are interested, please email the Junior Coordinator at juniors@salisburyunited.com.au .
Junior and MiniRoos Family Fun and Presentation Day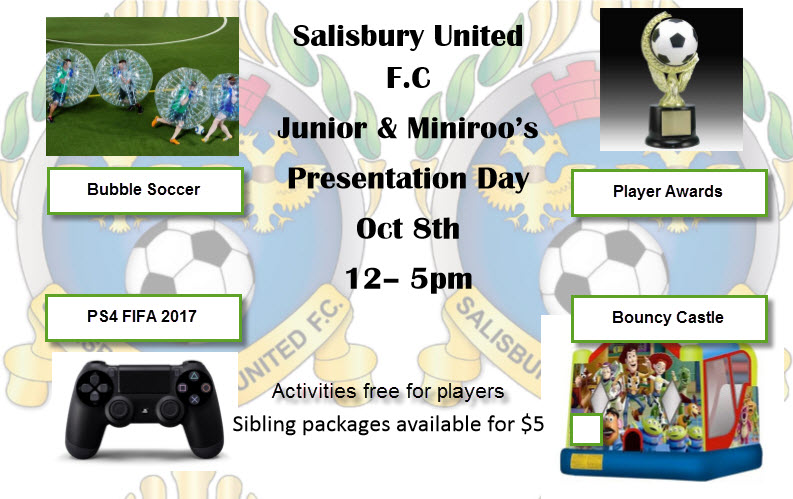 SUFC Trial Dates

All trials will be held at Steve Jarvis Park on the main pitch. Players trialling must bring boots , shin pads and a drink. Please also bring a completed trial registration form found at the link below:
http://www.salisburyunited.com.au/wp-content/uploads/2016/09/Salisbury-United-Football-Club-Trial-Rego-Form-Season-2017.docx
Under 18s SUFC Trials
Trials for 2017 SUFC Under 18s will commence with a first session on Monday night 26th September at 6:30pm sharp at Steve Jarvis Park, followed with a second session on Wednesday 28th September 6:30pm also.
Juniors from Under 15s in 2016 and up are welcome to attend.
Please bring the completed Trial Registration form to the first trial. salisbury-united-football-club-trial-rego-form-season-2017
If you have any queries please email secretary@salisburyunited.com.au or phone 0419 815 543.
Congratulations to the Under 18s
A Great Win for the Under 18s taking out the Championship 7-2 over Western Strikers. Good to see all the boys come back to the club today and celebrate the win ! Well done to all the players, coaches, managers, trainers and families !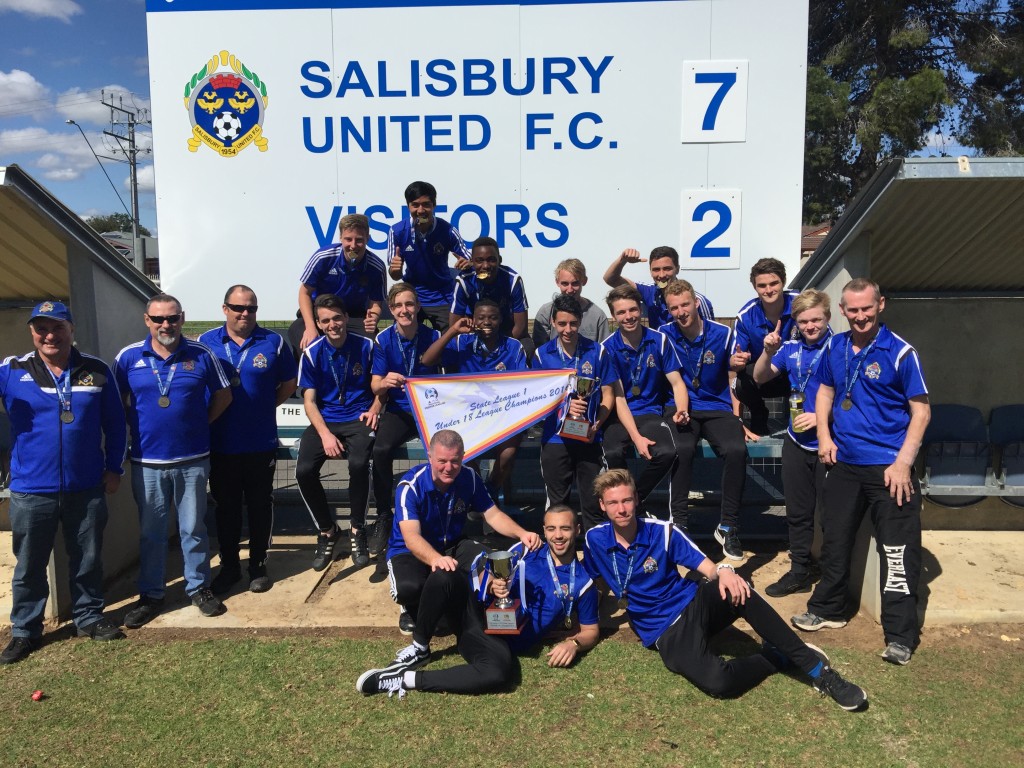 Senior Coach Announcement
Salisbury United Football Club would like to announce the appointment of Aaron Westervelt as Senior Coach for the 2017 season. We welcome Aaron to the club and look forward to developing a strong partnership that will take SUFC on to a successful future.
More details on Aaron and further appointments of the Senior, Junior and MiniRoos coaching group will be published over the course of the coming week.
Executive Committee – Positions Vacant
Salisbury United are now seeking nominations for the Executive Committee positions of Vice Chairperson and Club Secretary.
Nominees, Proposers and Seconders must hold Club Life Membership, Player Life Membership or Committee Membership.
Nominees will be published on the Club website on the 9th September. Elections will be by private ballot at the AGM held on 20th September 2016 at the SUFC clubrooms starting at 7pm.
Nomination forms and Position Descriptions will be provided on request to the Club Secretary by email at secretary@salisburyunited.com.au or can be completed at the clubrooms on Thursday nights from 7pm.
Nominations should be forwarded by email to the Club Secretary at secretary@salisburyunited.com.au or provided in person at the clubrooms on Thursday nights from 7pm.
Nominations close 9pm on the 8th September.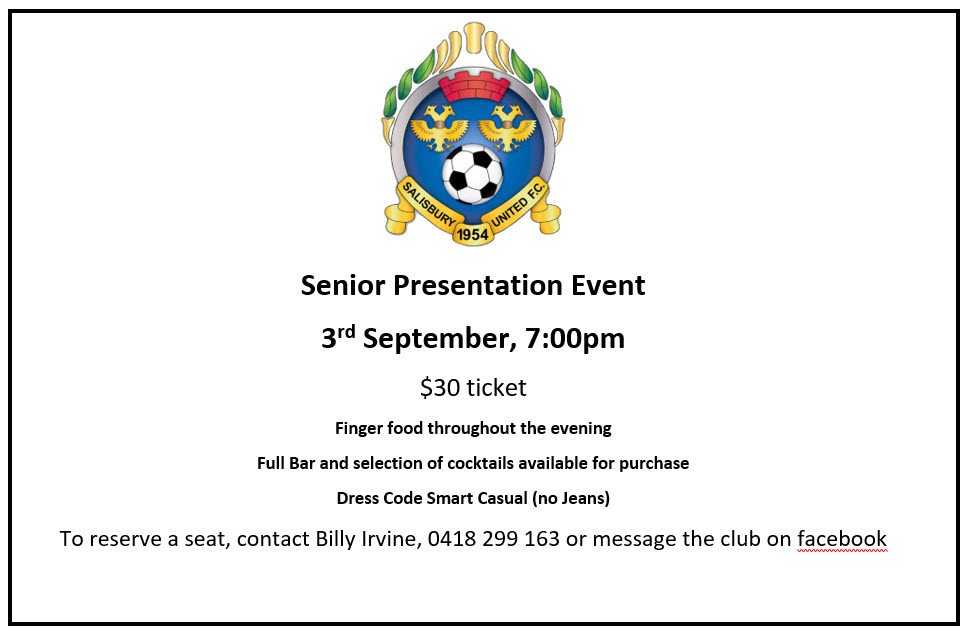 Senior Coaching positions (2017)
Salisbury United Football Club are now seeking applications or expressions of interest in coaching roles for its Senior football teams inclusive of 1st Team Coach, Reserves Coach and Under 18s coaching roles. Interest in assistant coaching roles will also be considered.
Please email your application or expression of interest to secretary@salisburyunited.com.au prior to 2nd September. Appointments will be made public 9th September.
MiniRoos Disco Night – Heroes and Villans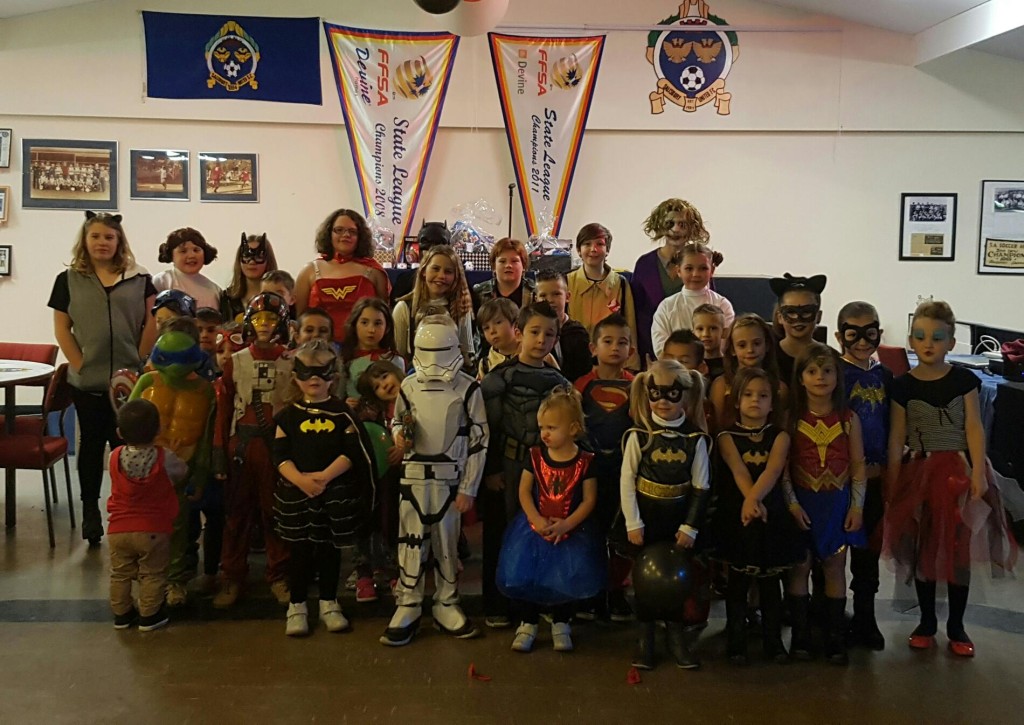 The Salisbury United Miniroo's held a Hero's and Villians disco at the club Saturday night 23rd July. It was a great night with the Miniroo's players and parents getting into the theme and dressing up. The kids enjoyed plenty of dancing as well as games of musical statues, egg and spoon race and limbo.
Prizes for best dressed went to Brodie (Joker) , Lily (Incredibles) , Tania (Stay Puft) with runners up going to Lachlan(Ghostbuster), Emma (Princess Leia) and Michael (Iron man).
A big thankyou to all the helpers and to the Aquadome for donating swim passes to be used as prizes and Adelaide United FC for donating stickers for all who came along.
2016 SUFC Quiz Night

Hyundai Help for Kids
Salisbury United would like to thank Hyundai for their Goals For Grassroots program and grant.
Salisbury United received the winners prize made up of $1000 for winning the grant and and extra $1000 for every Adelaide United goal – making $4000 for the 3-1 win.
Collecting the cheque at the A-League Grand Final were Brodie Jansen, Hamish McPherson and Thomas Dalwood, with Tania McPherson (MiniRoos Coordinator) and Tony Dalwood (Junior Coordinator).
Thanks also to the MiniRoos who participated as Mascots and the Juniors who participated in the Centre Mat crew across the Semi-Final and GrandFinal, and to the parents that helped make it all happen.
A great time for the Club and of course a great result for Adelaide United !
Whether you are an existing member or new to the club, you are welcome at Salisbury United. The club continuously works towards providing a safe and friendly environment where players at all levels, can develop and grow into skillful, competitive team players in the wider team spirit of the Salisbury United Football Club.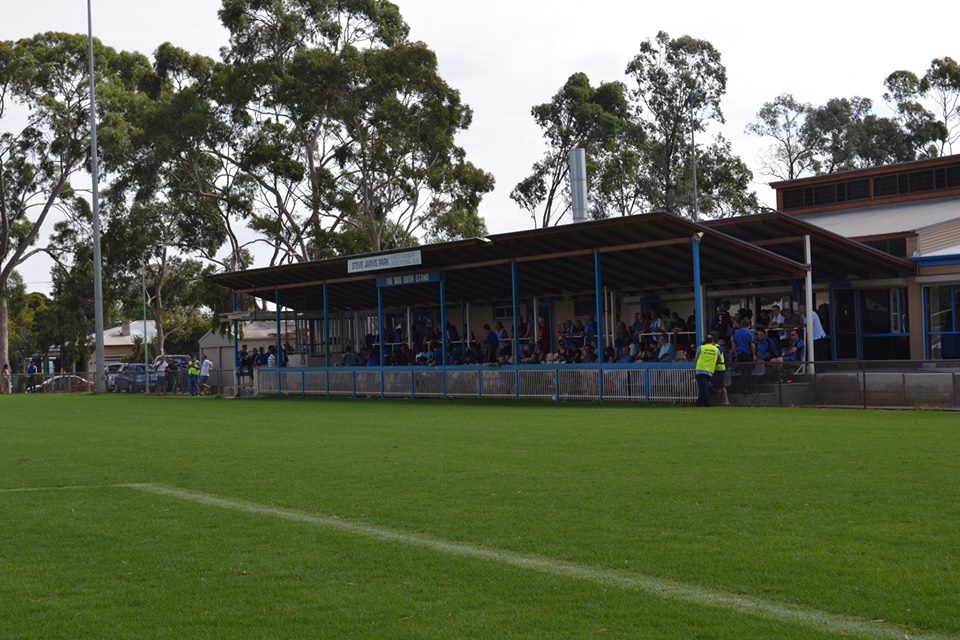 In 2015, Salisbury United fielded teams in all Senior and Junior age groups and most of the MiniRoos age groups as well. All are welcome to come down and support the teams. Seniors normally play on Saturdays, while Juniors and MiniRoos normally play on Sundays (times and days can vary slightly during a season).
Salisbury United Football Club is located in Salisbury North. You can click the image below to assist you to get directions to our club and home ground, Steve Jarvis Park.
The club has undercover grandstand seating for up to 170 people and is able to accommodate up to 2000 people around the pitch with high quality kitchen, bar and BBQ facilities available on match days.