Join us in the 2017 Salisbury Community Christmas Parade.
Please let us know via message if you will be joining us on the day.
JUNIOR TRIALS after SCHOOL HOLIDAYS
(extra sessions for U11s, U12s, U13s, U14s, U16s for 2018 JPL teams)
Salisbury United Football Club (SUFC) seeking Junior players for 2018 season in ages U11 (born 2007), U12 (born 2006), U13 (born 2005), U14 (born 2004) & U16 (born 2002).
SUFC will be continuing Junior trials for the following teams at Steve Jarvis Park, 400 Waterloo Corner Rd, Burton.
Monday 16th October 2017
U11s – 5:15pm – 6:15pm
U12s, U13s, U14s & U16s – 6:30pm – 8:00pm
Friday 20th October 2017 (if required)
U12s, U13s, U14s & U16s – 6:30pm – 8:00pm
Please bring water and shin pads and register at the canteen prior to trial. For those who attended previous trials, no need to re-register, just get marked off for attendance and strip allocation.
Steve Jarvis Park (Burton)
400 Waterloo corner Rd, Burton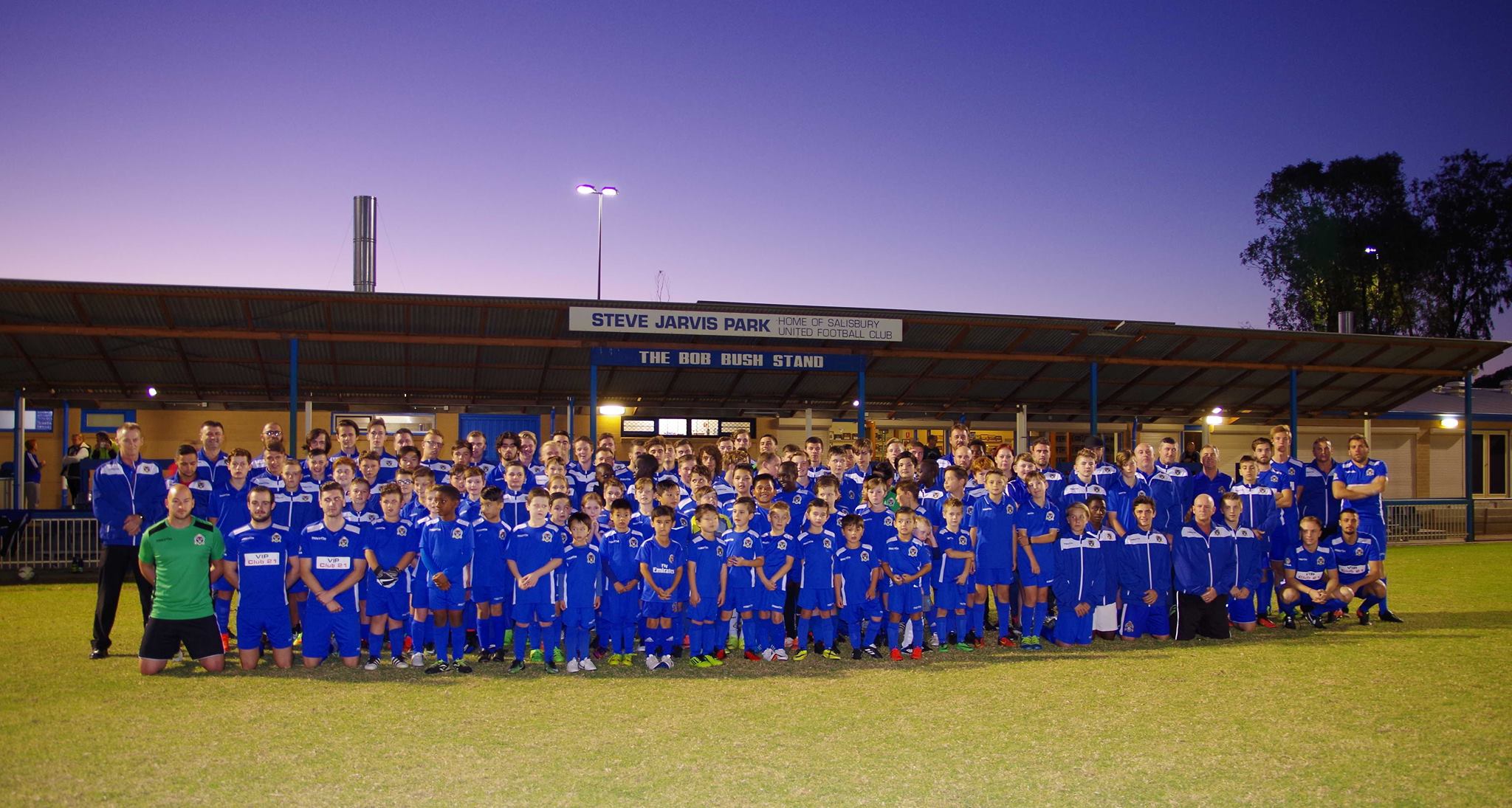 Club photo 25th May 2017
John Martin Photography
FFSA MEDIA RELEASE
Saturday the 29th of April saw Salisbury United Fc return to the 1980's.
A great night was held at the club, it was fantastic to see so many people dress up and support the club.
Whether you are an existing member or new to the club, you are welcome at Salisbury United. The club continuously works towards providing a safe and friendly environment where players at all levels, can develop and grow into skillful, competitive team players in the wider team spirit of the Salisbury United Football Club.