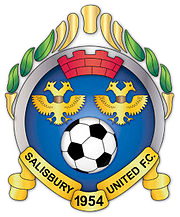 Located in Burton, Salisbury United fields senior men's, junior boys and girls, and mixed MiniRoo teams in the South Australian State and Junior Premier Leagues.
All are welcome to come down and support the teams.
The club has undercover grandstand seating for up to 170 people and is able to accommodate up to 2000 people around the two pitches with high quality kitchen, bar and BBQ facilities available on match days. Our clubrooms are available to hire for your next function. Just complete the Form at https://www.hallsforhire.com.au/halls/salisbury-united-burton-football-facility
Salisbury United Football club is the club for all the family.
You can find us located at:
Steve Jarvis Park- Burton
364 Waterloo Corner Rd, Burton