2016 SUFC Quiz Night

Hyundai Help for Kids
Salisbury United would like to thank Hyundai for their Goals For Grassroots program and grant.
Salisbury United received the winners prize made up of $1000 for winning the grant and and extra $1000 for every Adelaide United goal – making $4000 for the 3-1 win.
Collecting the cheque at the A-League Grand Final were Brodie Jansen, Hamish McPherson and Thomas Dalwood, with Tania McPherson (MiniRoos Coordinator) and Tony Dalwood (Junior Coordinator).
Thanks also to the MiniRoos who participated as Mascots and the Juniors who participated in the Centre Mat crew across the Semi-Final and GrandFinal, and to the parents that helped make it all happen.
A great time for the Club and of course a great result for Adelaide United !
Whether you are an existing member or new to the club, you are welcome at Salisbury United. The club continuously works towards providing a safe and friendly environment where players at all levels, can develop and grow into skillful, competitive team players in the wider team spirit of the Salisbury United Football Club.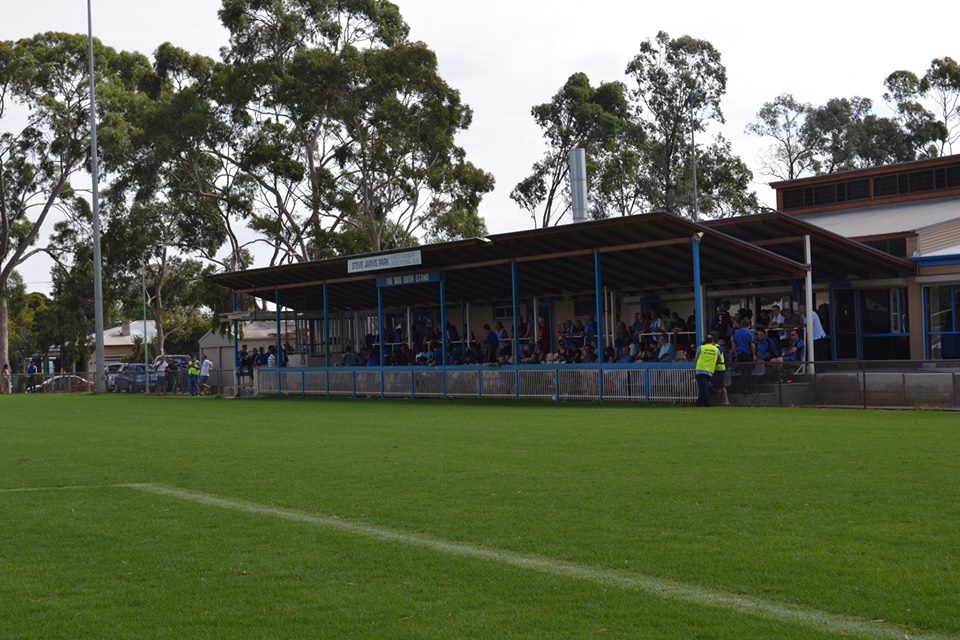 In 2015, Salisbury United fielded teams in all Senior and Junior age groups and most of the MiniRoos age groups as well. All are welcome to come down and support the teams. Seniors normally play on Saturdays, while Juniors and MiniRoos normally play on Sundays (times and days can vary slightly during a season).
Salisbury United Football Club is located in Salisbury North. You can click the image below to assist you to get directions to our club and home ground, Steve Jarvis Park.
The club has undercover grandstand seating for up to 170 people and is able to accommodate up to 2000 people around the pitch with high quality kitchen, bar and BBQ facilities available on match days.