Junior Premier League Trials for 2015
All trials will be held at the SUFC grounds, Steve Jarvis Park, Salisbury North.
All players are required at the trials to be considered for selection.
ALL players please complete the SUFC Trial Rego Form and give to the Junior Coordinator before your first trial.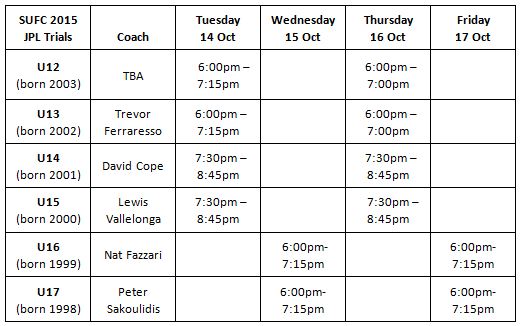 All players are required to wear appropriate clothing, including boots and shin pads (don't forget a water bottle).
Salisbury United U18 Coaching position
Salisbury United is seeking applications for the position of U18 Coach for the 2015 season.
The U18 Coach, being part of the senior coaching team, is responsible for the continuing development of junior players and their introduction to senior football.
The successful applicant would need to possess the relevant coaching licence and police checks or be willing to obtain them by the end of 2014.
If you think you have what it takes to be an U18 coach and would like to be part of a dedicated, committed and enthusiastic team, then please submit your application for this important role (no more than 2 pages) including your qualifications, experience, references and contact details to:
Mick Poniros
Vice Chairman SUFC
by Tuesday, 30 September 2014
Salisbury United U12 Coach for 2015
Salisbury United Football Club is seeking an enthusiastic and committed person to coach the 2015 SUFC U12's.
Please forward expressions of interest to juniors@salisburyunited.com.au by Monday, 22nd September, 2014.
Whether you are an existing member or new to the club, you are welcome at Salisbury United. The club continuously works towards providing a safe and friendly environment where players at all levels, can develop and grow into skillful, competitive team players in the wider team spirit of the Salisbury United Football Club.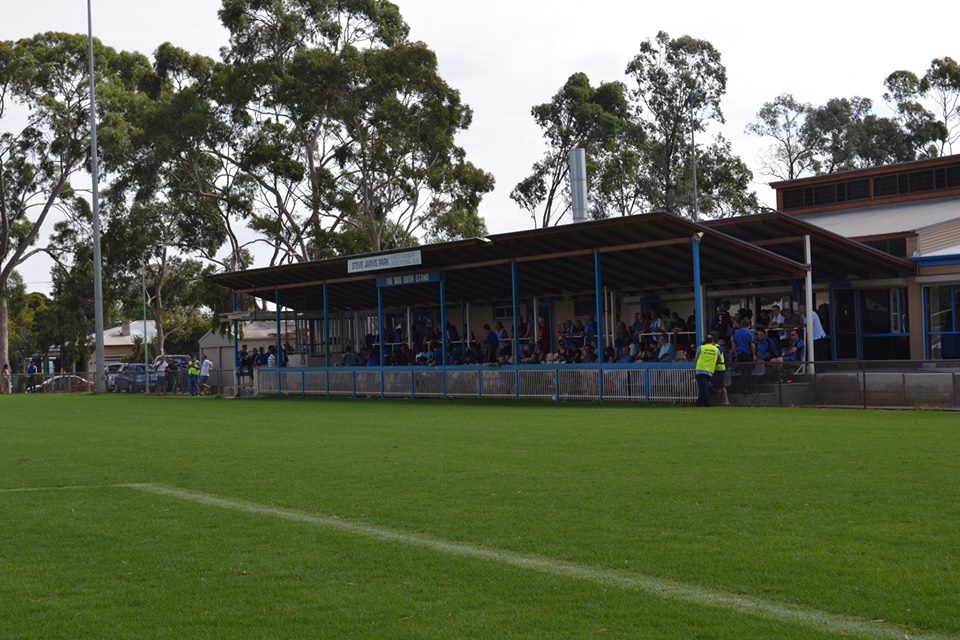 In 2014, Salisbury United will be fielding teams in all Senior and Junior age groups and most of the MiniRoos age groups as well. All are welcome to come down and support the teams. Seniors normally play on Saturdays, while Juniors and MiniRoos normally play on Sundays (times and days can vary slightly during a season).
Salisbury United Football Club is located in Salisbury North. You can click the image below to assist you to get directions to our club and home ground, Steve Jarvis Park.
The club has undercover grandstand seating for up to 170 people and is able to accommodate up to 2000 people around the pitch with high quality kitchen, bar and BBQ facilities available on match days.